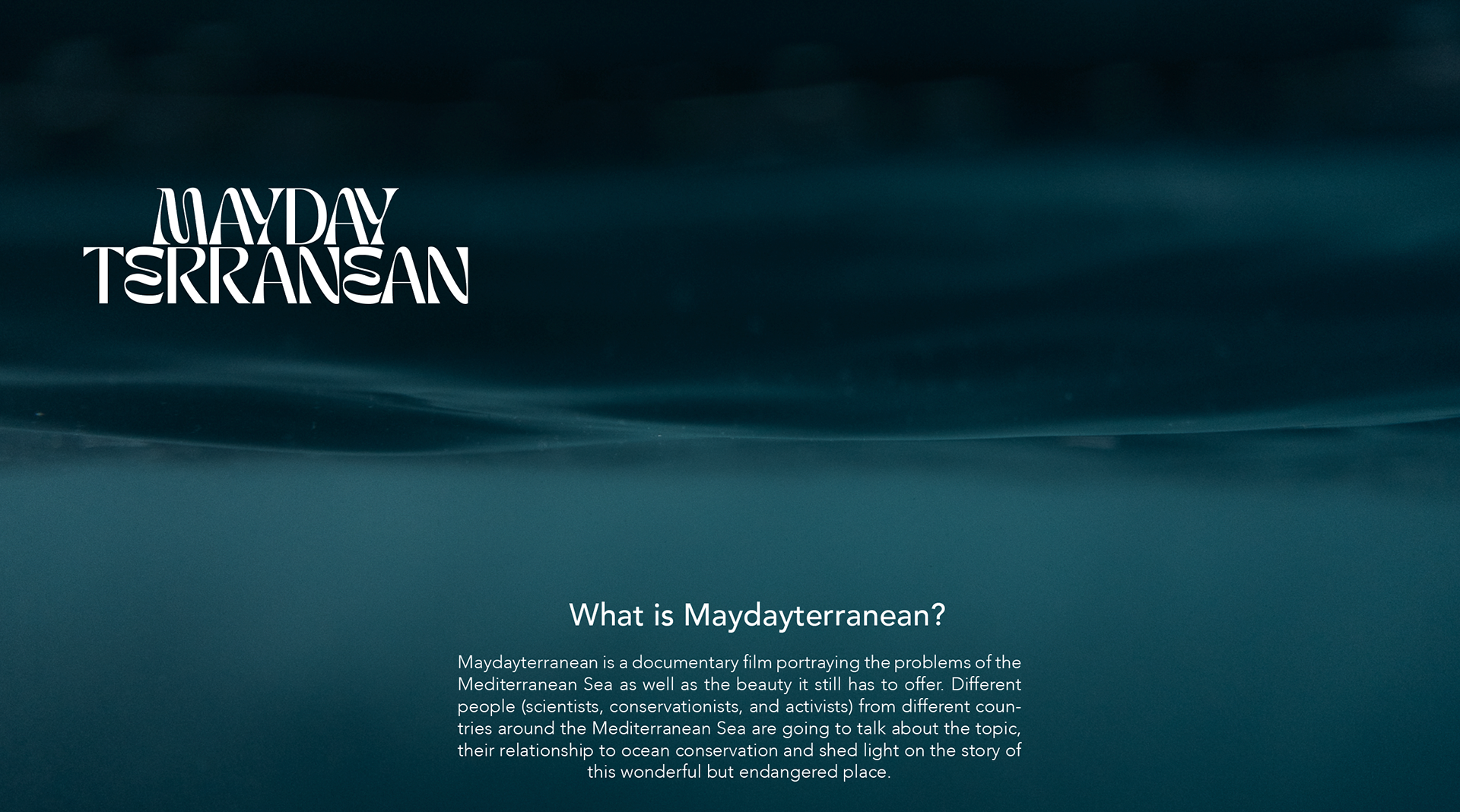 is currenty working as an oceanographer at the Station de Recherches Océanographiques et Sous-marines​​​​​​​ in Corsica/ France. Her passion is about acknowledging and feeling the way of life in all forms and processes. Her work is about understanding the functioning of a wide variety of different marine Mediterranean eco-systems, identifying the pressures they are facing, and trying to provide guidelines or solutions, to help for their protection and restoration. 
is a marine biologist, ecologist and founder of Project Manaia, which is an NGO that has its focus not only on researching existing issues but rather on finding possible solutions to them. Project Manaia carries out marine research at sea as well as providing talks at conferences, universities, and much more, to achieve a better understanding for our oceans. At the moment he is working on finding long-term solutions to existing problems like ocean pollution, climate change and the inevitably associated habitat loss, and many more.​​​​​​

​
is a marine ecologist and diving instructor, based in Greece. She was the first marine ecologist working for the marine field station of Mare Mundi and dive2gether on Crete. Since 2016 the marine field station creates awareness for tourists and locals alike. Their work ranges from free presentations about the underwater life over marine biology diving experiences to university field courses. Their goal is to show the underwater world at the coastline of Plakias and to create an understanding of the importance of different ecosystems and their inhabitants. Divers get taught the importance of only taking pictures underwater and leaving bubbles, touch nothing else, leave nothing else and take nothing else.
SANDRA BRAČUN
is a marine ecologist, lecturer at the University of Graz and course leader at the Pula Marine School. In her courses, she not only brings students closer to the sea, but also sensitises them to their environment and what they can do for them. She is a founding member of the MERA association, which has set itself the task of science and education in the Mediterranean region. During her work at and in the sea she got fascinated by the underwater world: The complexity of creatures, their important part in the ecosystems and their adaptability to different habitats. With her work of teaching others about the ocean, she aims to raise the understanding of people about the ocean, to help conserve it.
is the director of Sea Shepherd Austria, his goal is to teach people about the ocean. Not just scuba diving, but the whole concept of the ocean. Sea Shepherd is protecting the Mediterranean Sea for example with the campaign operation SISO which is in partnership with Italian authorities to remove illegal driftnets and other deadly fishing gear from the Mediterranean Sea. But also with onshore campaigns like operation Siracusa, where volunteers engage in night and day patrols in the Plemmirio Marine Reserve to help local officials protect and defend endangered dusky groupers and sea urchins from poachers.